Dr. Sharon Huston, Board-Certified Veterinary Cardiologist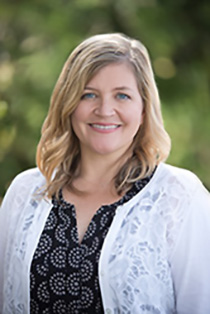 After earning her Doctorate of Veterinary Medicine from Michigan State University in 1998, Dr. Huston spent the next four years pursing advanced training at the Animal Medical Center (AMC) in New York, the largest private practice veterinary hospital and research center in the U.S. While at the AMC, she completed a one-year internship in small animal medicine and surgery, which was followed by a three-year residency in veterinary cardiology. Following a series of rigorous examinations, Dr. Huston achieved board certification in cardiology in 2002.
After becoming board certified, Dr. Huston remained in New York City as the owner of NYC Veterinary Cardiology. While on the East Coast, Dr. Huston was also an Adjunct Assistant Professor of Cardiology at the University of Pennsylvania School of Veterinary Medicine where she taught veterinary students, interns, and residents. Dr. Huston returned to her native California on a part-time basis in 2003 and full time in 2006.
Dr. Huston also has the honor of providing cardiology services to the U.S. Navy Marine Mammal Program and participates in ongoing field work with the National Marine Mammal Foundation. Dr. Huston is an active participant in continuing education; she participates in training veterinary students from across the country. She is a cardiac mentor for numerous veterinary interns and residents and is a frequent lecturer in the Southern California community and at national veterinary conferences. Dr. Huston also works with various breed clubs, assisting their efforts to breed healthy dogs and cats.
Main Office (Open 24 hrs)
VCA Emergency Animal Hospital & Referral Center
2317 Hotel Circle South
San Diego, CA 92108
Tel: 619.299.2400
Fax: 619.299.9068
Request an appointment: au366@vca.com
---
Satellite Locations
Desert Veterinary Specialists
42-065 Washington Street, Suite D
Palm Desert, CA 92211
Tel: 760.772.2222
Fax: 760.772.2884
info@contactDVS.com
California Veterinary Specialists
Murrieta Hospital
39809 Avenida Acacias, Suite E
Murrieta, CA 92563
Tel: 951.600.9803
Fax: 951.600.7758
California Veterinary Specialists
Carlsbad Hospital
2310 Faraday Ave.
Carlsbad, CA 92008
Tel: 760.431.2273
Fax: 760.431.1084

To schedule an appointment with one of our cardiologists, please contact your nearest location directly.